Regular price
$39.99 USD
Sale price
$24.95 USD
Unit price
per
Sale
Sold out
SAY GOODBYE TO MUSCLE PAIN, STIFFNESS, AND KNOTS ONCE AND FOR ALL!
The 6-Roller Pressure Point Full Body Massager is a unique handheld manual massager that allows complete control of pressure to target specific pain areas in the body. With such a versatile design, you can decide how hard or soft of a massage you would like to apply for the affected area so you can get pain relief fast!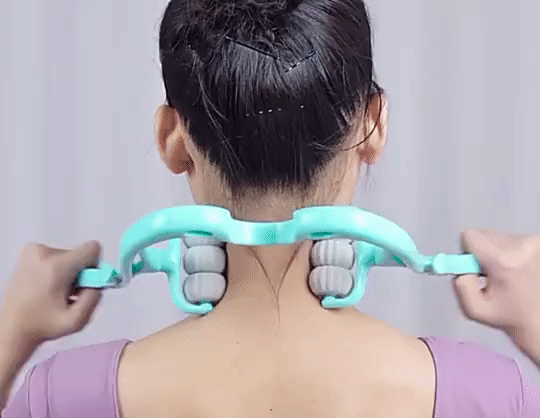 It features six soft yet firm silicone balls that can help loosen up the tense muscle by focusing on the main pressure trigger points, making it feel like a perfect massage therapist's hand.
Use it in the comfort of your own home or even on the go. No power is required, and you can treat your whole body, including your neck, shoulders, back, legs, arms, feet, and everything in between!
RELIEVE NECK, BACK, AND SHOULDER PAIN
The 6-roller pressure point massager relieves pain by applying direct pressure and massaging your trigger points at your neck, back and shoulders. It massages, squeezes, and kneads away all tension and discomfort.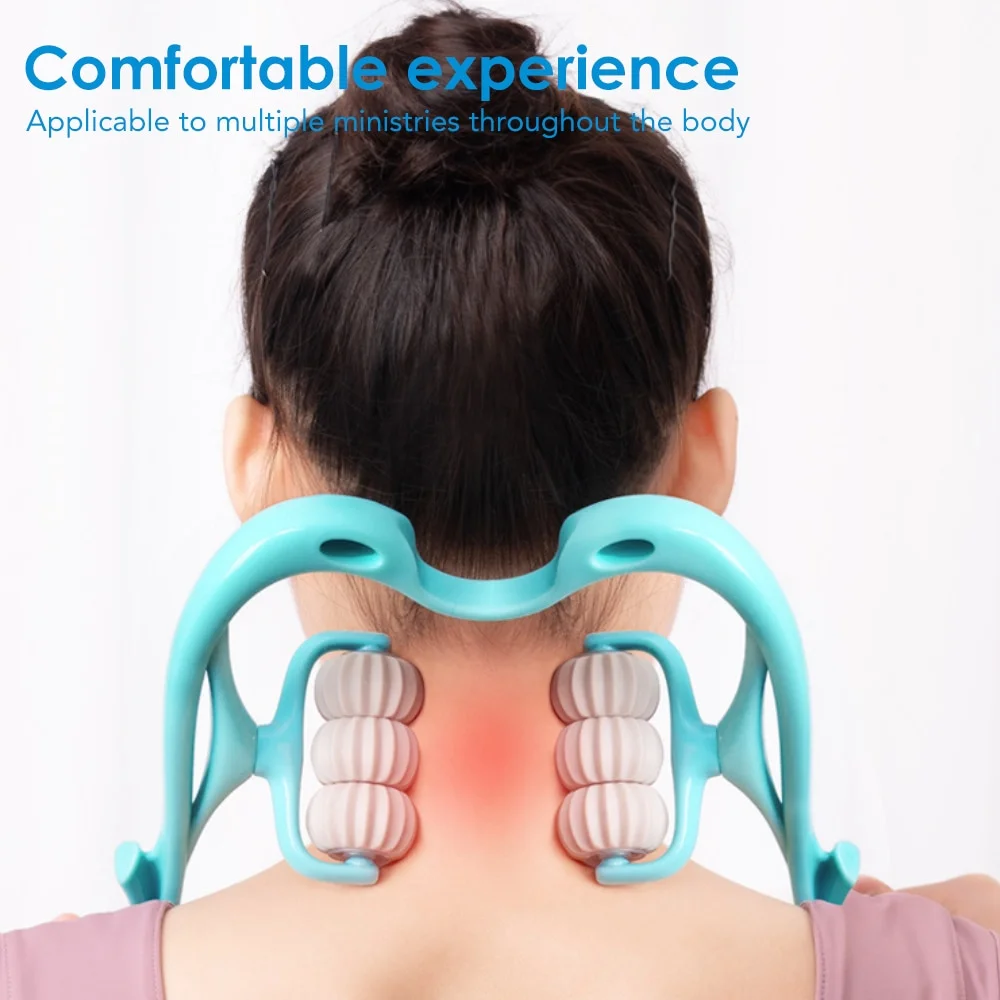 IMPROVE QUALITY OF SLEEP
Massage therapy can reduce fatigue and improve sleep. You can press, squeeze, and knead to release your tight, stiff, and aching muscles.
GENTLY MASSAGE AWAY HEADACHES AND MIGRAINES
The 6-Roller Pressure Point Full Body Massager effectively helps reduce pain from headaches and migraines by softly massaging temples at your desired pace.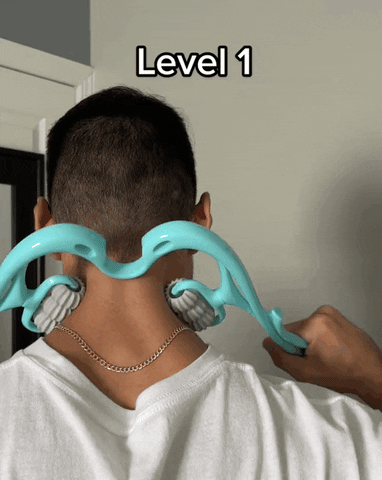 BOOST BLOOD FLOW CIRCULATION
Massage facilitates circulation because the pressure created by the massage technique moves blood through the congested areas. The release of this same pressure causes new blood to flow in. This helps alleviate sore muscles and relieves tension and fatigue.
CUSTOMIZED MASSAGE INTENSITY
By utilizing convenient and ergonomic handles, you can fully control every aspect of your massage treatment, thus achieving unparalleled results. Control the pace, direction, and intensity. Feel refreshed and relaxed after just five minutes of treatment.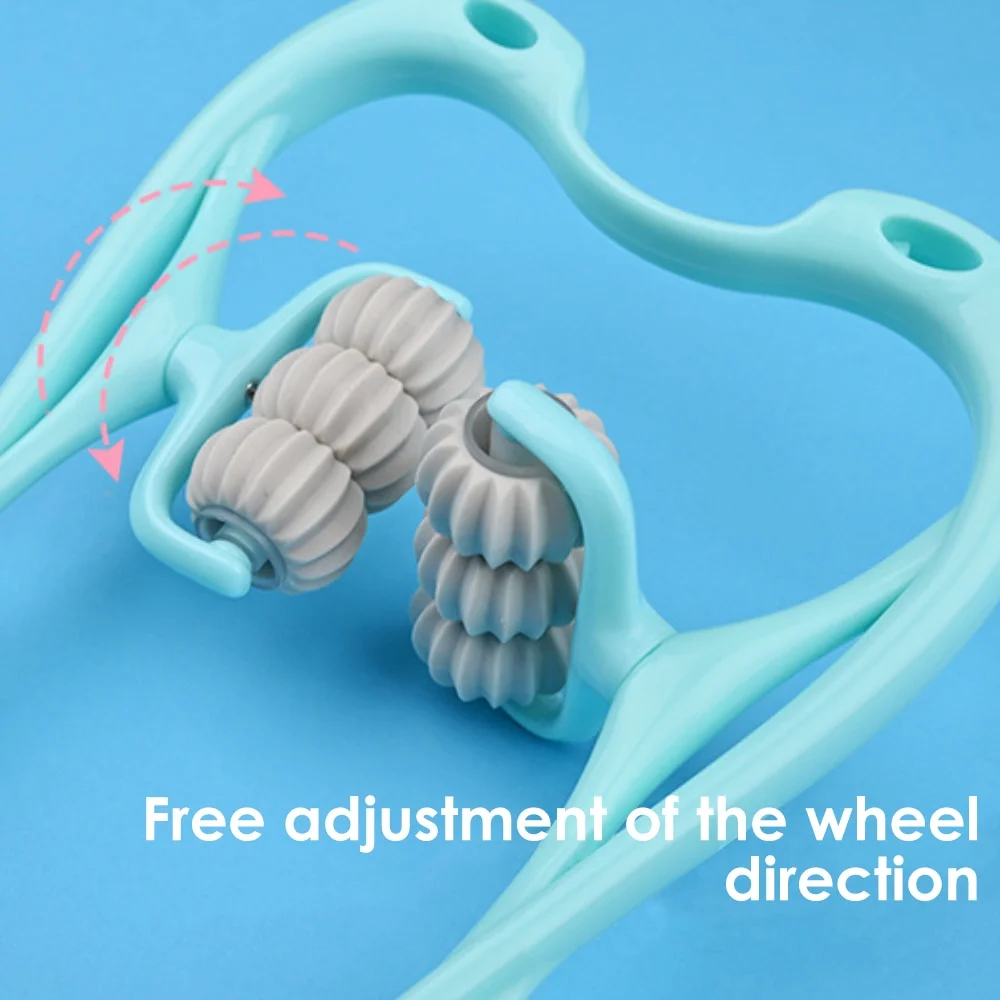 PROVIDE YOUR LEGS AND FEET THE MASSAGE THEY DESERVE
Foot pain after a long day of walking can be unbearable. Most massagers on the market don't apply the right amount of pressure to provide relief. You no longer need to tease your feet and can use as much pressure as they need to get the comfort you want.
CONVENIENT AND PORTABLE
With this massager, you can give yourself a vigorous and deep massage at home, in your office or school, or while on the road. Slender and lightweight, you can easily stow it away in your bag, suitcase, knapsack, glove box, drawers, etc., for easy storage.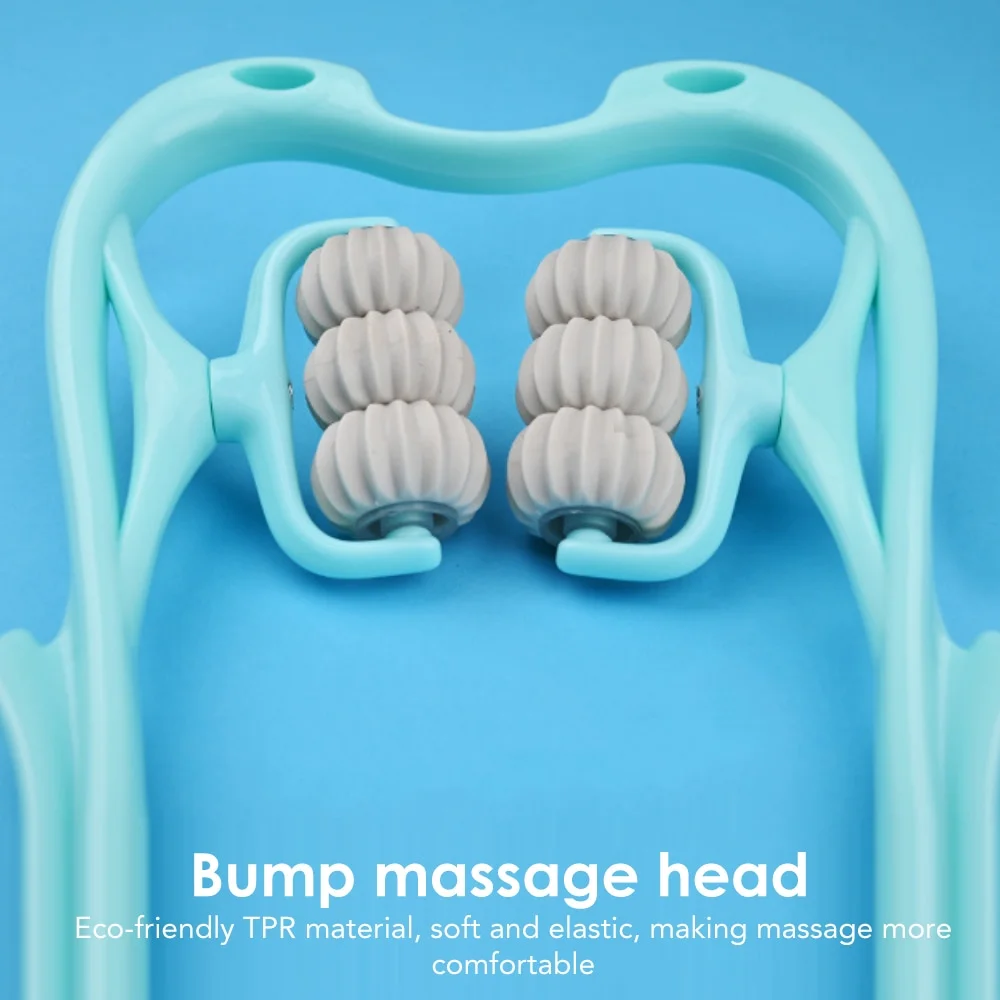 FOR EVERYONE AND ANYONE
A quick 5-minutes of daily usage has shown improvement in infants, children, adults, and the elderly. Release your fatigue, and feel refreshed and relaxed after just five minutes of treatment. 
Share
View full details